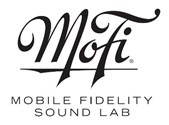 MOBILE FIDELITY SOUND LAB RELEASES
WARREN ZEVON'S EXCITABLE BOY
ON NUMBERED 180G 45RPM VINYL 2LP & NUMBERED HYBRID SACD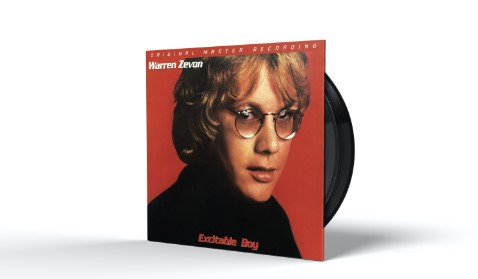 Los Angeles, CA (April 11, 2023) – Grammy winner and Rock & Roll Hall of Fame 2023 Nominee Warren Zevon's 1978 platinum album, Excitable Boy, will be rereleased on April 11, 2023, by Mobile Fidelity Sound Lab (MoFi), a company delivering the foremost audio technology and specializing high-quality recordings. Including the classic tracks, "Werewolves of London," "Lawyers, Guns, and Money," and more, MoFi's Numbered 180g 45RPM Vinyl 2LP and Numbered Hybrid SACD packages present Excitable Boy like never before.
Both of Mobile Fidelity's configurations are sourced from the original analog master tapes (to DSD 256) and elevate the best-selling album of Zevon's distinguished career to audiophile status. The numbered-edition 180g 45RPM 2LP is pressed on dead-quiet vinyl while the numbered-edition hybrid SACD is housed in mini-LP gatefold packaging. The 2LP set and hybrid SACD can be ordered now at mofi.com and at musicdirect.com.
"There's a reason that the late great Warren Zevon's Excitable Boy brought him national fame and why it is still considered an enduring classic," said Jim Davis, president of Mobile Fidelity Sound Lab. "We are pleased to rerelease this album and proud of the unsurpassed audio we were able to achieve for it."
Excitable Boy established Warren Zevon as rock's gonzo figurehead – or, as Jackson Browne aptly called him, "the first and foremost proponent of song noir." A supreme collision of over-caffeinated energy, acerbic wit, dark humor, irreverent reporting, bittersweet romance, swept-under-the-rug truth, and illicit desire sent up with booze, pills, and therapist confessions, the breakthrough album zeroes in on frightening aspects of American culture with an incisiveness that's even sharper today than upon the effort's release.
Co-produced by Browne and Waddy Wachtel – and featuring contributions by members of Fleetwood Mac, plus Linda Ronstadt, J.D. Souther, Leland Sklar, and Browne – the platinum-certified record now plays with a verve and explosivity that match its subject matter. Listeners will experience wide separation between the instruments; full-range dynamics that underscore the depth of the arrangements; sterling transparency that draws a through-line to the original sessions at the Sound Factory; warmth on a par with the finest analog recordings; presence that elevates the body and tenor of Zevon's vocals; and an openness and balance resulting from the freedom that Browne and Wachtel afforded recording engineer Greg Ladanyi.
Tracklist:
Johnny Strikes Up the Band

Roland the Headless Thompson Gunner

Excitable Boy

Werewolves of London

Accidentally Like a Martyr

Nighttime in the Switching Yard

Veracruz

Tenderness on the Block

Lawyers, Guns, and Money
ABOUT MOBILE FIDELITY SOUND LAB
The world's leading audiophile reissue label, Mobile Fidelity Sound Lab (MoFi) is renowned for its commitment to maintaining uncompromising quality and preserving the artist's original intent. Since its inception in 1977, MoFi has released the definitive-sounding versions of many of the greatest albums in history. Recognizing the importance of getting every detail right, MoFi sources its Original Master Recording releases from the original master tapes. That hallmark — along with a horizontal Original Master Recording stripe on the front cover and numbered-edition stamp on the back — has helped make MoFi recognized around the globe. MoFi's singularity extends to its incessant efforts to push the limits of sound reproduction via innovations like the UltraDisc One-Step LP. To achieve its goals, the label established its own mastering studio that allows its engineers to execute the cutting process in-house and ensure that no artifacts are added to the final product: the best-sounding vinyl LPs and SACDs available. Read more about MoFi's technologies and releases at mofi.com.